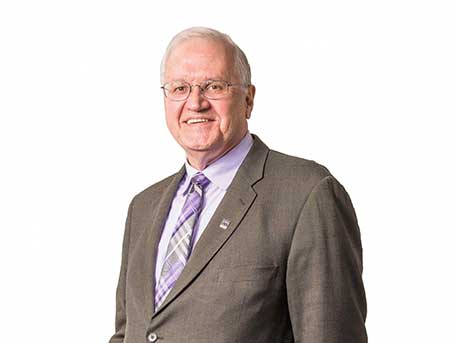 Stephen M. Terrell
- Attorney, Writer, and Small Business Owner
Recognized by his peers as one of Indiana's most outstanding lawyers, Stephen Terrell has more than 30 years experience practicing law. He represents individuals and small businesses throughout Indiana in a wide range of legal matters, including:
Personal Injury and Wrongful Death
Wills, Estates and Probate
Business Formation and Commercial Disputes
Contracts
Real Estate, including Landlord-Tenant law
Defamation and Civil Rights
In 2015, Indiana Lawyer, a statewide legal publication, named Stephen an Indiana Distinguished Barrister. This honor is accorded to only a handful of Indiana lawyers. He was selected by his peers to the Indiana State Bar Association's General Practice Hall of Fame in 2007, and also received that organization's Presidential Citation in 2002.
Stephen received his law degree, summa cum laude, from Indiana University's McKinney School of Law, where he was a member of the Board of Editors of the Indiana Law Review. Before beginning practice, he clerked for Chief Judge Paul H. Buchanan, Jr. of the Indiana Court of Appeals. He is a graduate of Ball State University and Muncie Central High School, which awarded him its Distinguished Alumni Award in 2014.
Also a writer, Stephen is the author of three books as well as numerous articles for for various professional journals. He is a frequent speaker to other lawyers at seminars and legal conferences.
Stephen is an avid motorcyclist, photographer, and amateur chef. He loves music but can't sing a lick.
More about Stephen Terrell
Speaking
Stephen Terrell is popular speaker at legal conferences and seminars. He also speaks before various civic groups.
Professional Articles
Stephen Terrell has written numerous articles for professional journals.
Books and Blogs
In addition to being a lawyer, Stephen Terrell is also an author of three books, including a 5-star rated legal thriller, and two blogs.